Author: UConn Student John Henry Breen Attends NASEC 2021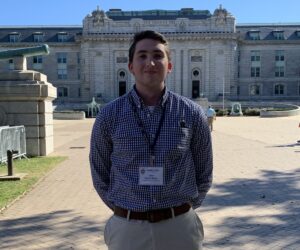 JANUARY 31, 2022 | The 10th Annual Naval Academy Science and Engineering Conference (NASEC) was hosted in-person to discuss topics around data science. The conference provides a forum to bring together the nation's future Navy and Marine Corps officers with their peers from other colleges and universities across the country. Attendees engage in discussion and research on some of the key scientific and technical challenges facing the nation. This annual conference brings policy makers and science advisors together with university faculty and students to discuss significant science and engineering challenges.
"I had an incredible experience at NASEC 2021," says Breen. "I was able to meet students from across the country and talk about the capstone projects they have been working on as well as talk to the Midshipmen and learn what it is like to be a student at the Naval Academy. There were many distinguished speakers who spoke on various topics regarding data science and AI. Ethics in AI was a focal point of the conference which was of interest to me because it brought about a perspective that I had never had before."
"My favorite parts of the conference were the tour of the Naval Academy Museum, dining in Bancroft Hall with all of the Midshipmen, and listening to General John W. Raymond of the United States Space Force."
Author: Two NIUVT Students Accepted Into NREIP Program
JANUARY 31, 2022 | The Naval Research Enterprise Internship Program (NREIP) places college and university students in Department of Navy (DoN) laboratories where they take part in real Naval research for ten weeks during the summer.
NREIP gives academically talented college students, graduating seniors, and graduate students pursuing STEM careers the opportunity to learn about Naval research and technology while receiving first-class mentoring by top scientists and engineers.
NREIP is a competitive program with over 800 placements in 47 laboratories around the country in which many participants go on to careers within the DoN. Interns are selected based upon academic achievement, personal statements, recommendations, and career and research interests.
NIUVT is happy to announce two of its students were accepted into this program:
Author: Featured Faculty Member: Dr. Lexi Hain, UConn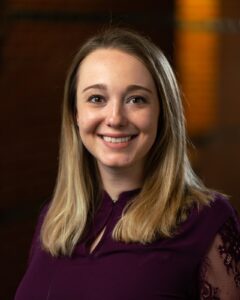 JANUARY 31, 2022 | Dr. Alexandra Hain, Assistant Research Professor in Structural Engineering at the University of Connecticut, expanded her knowledge of NIUVT through her involvement as a research scientist on a current NIUVT research project. "It is very impactful to work on projects that could make a lasting impact on the defense industry," said Dr. Hain. "It also makes me consider different applications for my research."
Dr. Hain's research focuses on large-scale structural testing and corrosion damage evaluation. "I hope that my research can be the first step in improving current practices," explained Dr. Hain. "Whether that is by including stakeholders in the research process to ensure the findings are applicable to practice, or doing preliminary work that can be the jumping off point for other engineers and researchers."
Beyond her structural engineering work, Dr. Hain also leads UConn's efforts in administering the Navy STEM Coalition to establish a long-term STEM pipeline program in Southeast New England. The program will engage STEM talent K-12 through graduate school in innovative naval-focused activities and hands-on projects through participation from the regional Navy community to provide early and frequent interaction and, ultimately, retention of students from this community.
Author: Featured Undergraduate Student: Max Veilleux, UConn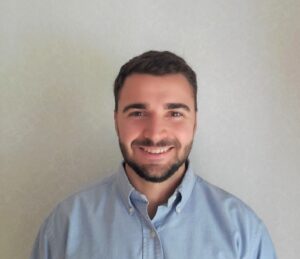 JANUARY 31, 2022 | Max Veilleux is studying Mechanical Engineering with concentrations in Naval Science & Technology as well as Design & Manufacturing at the University of Connecticut. Veilleux is currently an undergraduate student in his senior year at UConn and will be graduating this coming May.
Veilleux learned about the Navy STEM program from his advisor when they told him about the opportunities to participate in during his sophomore year. "I enrolled in the seminar course, now led by Professor Hain, and have loved engaging with the program ever since," said Veilleux. "Having grown up so close to Long Island Sound, I was always interested in the many renown companies and projects that have come to fruition across Southeastern New England and led the way in developing some of the most advanced naval technologies available to defense and other industries. The opportunity to apply the skills I have developed through academics towards an impactful sector with many compelling real-world applications was something I knew I would enjoy."
"I hope to work in naval defense or a similar industry focusing on far-reaching engineering projects in a comprehensive role which encompasses aspects of new concept development, design, and analysis," explained Veilleux. "The Navy STEM program has provided great insights as to what opportunities are currently available for STEM students and new graduates in naval technology industries, what the roles associated with these various opportunities entail, and the trajectory of naval engineering-oriented industries at large."
"I have really enjoyed working with Professor Hain to re-envision how to communicate the program's presence and vast benefits to students just like myself," continued Veilleux. "I always wished I had learned about the program earlier in my college career; with the work we have done, I am able to see a tangible impact in how we are able to spread knowledge of the program to numerous new college students who are intrigued with all it has to offer. With the resources we have and are developing now, it will be possible to give many more interested students exposure to our great Navy STEM program!"
You can learn more about the NIUVT Navy STEM Program at https://navy-stem.uconn.edu/.
Author: Featured Alumni: Matt Olander, General Dynamics Electric Boat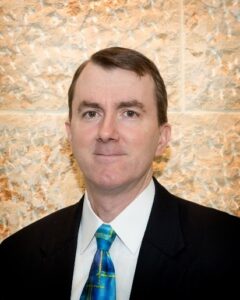 JANUARY 31, 2022 | Matt Olander, Vice President for Design and Engineering at General Dynamics Electric Boat, received a bachelor's degree in Mechanical Engineering from the University of Connecticut. Olander later attended Renessalaer Polytechnic Institute for his master's degree in Mechanical Engineering.
Advised by Dr. Jeffers while attending UConn, Olander found himself studying aspects of multiple engineering disciplines during his undergraduate career. "Whether it was some software programming, system modeling, structural analysis or learning about electrical systems and circuits, I was exposed to a broader world of engineering than what I considered at the time to be core mechanical engineering," explained Olander. "And on reflection, it seems that mechanical engineering can be a bit of a 'jack of all trades'. This realization came to fruition years later in my career at Electric Boat where I was a technical leader in an integration role. I quickly fell back on my education and was able to better understand the complex relationships and challenges the other engineering disciplines faced. Complex integrated systems require both technical depth and breadth to be optimized at the system level and I believe mechanical engineers have an ability to do either very well."
Although Olander does less engineering analysis today than he did years ago, Olander still engages with the engineering teams to listen, learn, and when possible, teach. "As a leader in the design and engineering of submarines, I spend much of my time evaluating where we are today and where we need to be in the future," said Olander. "This pertains to the undersea capabilities we need to understand, the technical expertise to deliver those, and the dynamics of our engineering teams working on them."
"As the undersea domain continues to grow in prominence, it is growing in complexity as well," continued Olander. "My goals are to help lead the organization into this generational shift in the undersea – identifying and growing the new skills and tools we will need to deliver on the next generation of capabilities. I pray I have enough humility and wisdom to do that!"
Author: Featured Industry Partner: Dive Technologies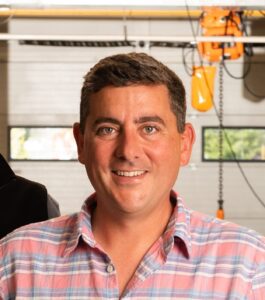 DECEMBER 29, 2021 | Bill Lebo, President and CEO of Dive Technologies, first learned about NIUVT in 2018 through their engagements with URI and NUWC Division Newport. "We were fortunate enough to get involved with NIUVT in the very early days of forming Dive Technologies," said Lebo.
"This initial engagement, and the numerous connections that were made to local academic institutions, groups within the US Navy, and a diverse group of industry partners, have helped Dive Technologies establish a solid footprint and a large network across coastal New England.," continued Lebo. "We approached our involvement with NIUVT as a way to broaden our exposure to a wider customer set, like-minded partners, and a hiring pipeline for motivated, maritime-focused personnel."
Dive Technologies is focused on the development and manufacturing of the next generation of autonomous underwater vehicles (AUVs), vehicles with extended range, advanced autonomy, and large payload capacity. "Being able to tap into the NIUVT network has been instrumental to our success," explained Lebo. "As a platform manufacturer and systems integrator, we are constantly seeking the best technology to advance our systems and offer the most compelling solutions to our commercial and Navy customers. Being involved with NIUVT has introduced us to a community of undersea vehicle technology experts and researchers with the same goal in mind: solving the hard undersea problems."
Author: Featured Faculty Member: Dr. Arijit Bose, URI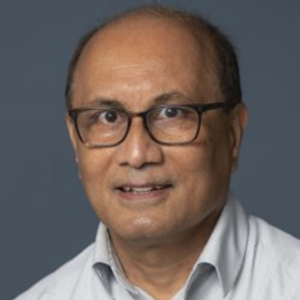 DECEMBER 29, 2021 | Dr. Arijit Bose, Distinguished Engineering Professor of Chemical Engineering, currently serves as the faculty leader for NIUVT's Underwater Energy Systems research team. "It's a great opportunity to address some very fundamental issues in science and technology with applications in a very important area," said Dr. Bose.
Dr. Bose's NIUVT research focuses on addressing energy storage issues in underwater vehicles. "In particular, we are trying to develop safe, stable, high capacity lithium ion batteries to power unmanned underwater vehicles over much increased distances than currently possible," explained Dr. Bose. "All unmanned vehicles need power for propulsion, on board sensors, and data transmission. It is important to provide safe and durable power sources so these vehicles can operate at optimum capability."
Dr. Bose believes there are numerous opportunities for students who graduate from his lab. "The battery area is very active right now, partly because of the major interest in moving to electric vehicles. Students with an energy storage background will have no trouble getting employment in the private sector or in the government."
Author: Featured Graduate Student: Joseph Sullivan, URI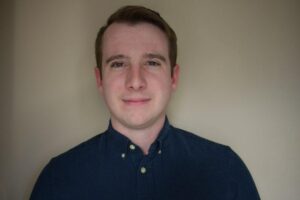 DECEMBER 29, 2021 | Joseph Sullivan is currently pursuing his Ph.D in Chemical Engineering at the University of Rhode Island. Studying under Dr. Arijit Bose, Sullivan was motivated by the thought of working alongside experts in public and private sectors to solve current, hands-on, real-world problems. "My project intended to create a high power, safer lithium-ion battery for underwater operation," explained Sullivan. "To manage this, we developed a method to process safer, less flammable electrolyte materials without sacrificing too much performance."
"I greatly enjoyed the practicality and focus of this project," Sullivan continued. "The demand for improved energy systems is clear, and I will always appreciate the opportunities I have had to develop creative and new ways of dealing with these challenges."
After graduating, Sullivan looks forward to a career working on similar problems in an industry with an immediate demand for solutions. "For this NIUVT project, we focused on manufacturing methods and materials which had a straightforward path towards scale-up by industry partners," said Sullivan. "I see myself working on the other side of an NIUVT-like partnership, where an industry partner takes the result of this type of project and implements it in production."
Author: Featured Alumni: Dr. Stephen Turner, NUWC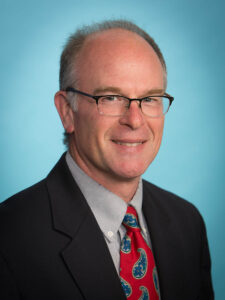 DECEMBER 29, 2021 |Dr. Stephen Turner graduated from the University of Rhode Island with a Ph.D in Mechanical Engineering. Studying under Professor Mohammad Faghri, Dr. Turner's Ph.D research focused on experimental measurements of fluid flow and convection heat transfer for gas flow through microchannels.
"While I pursued my Ph.D at URI, I also initiated an experimental investigation of underwater implosion of metal cylinders at NUWC," said Dr. Turner. "The objective of this project was to see if I could successfully measure the pressure pulse in water near the imploding cylinder to get a sense of the magnitude. There was strong interest in the results, which led to an ONR basic research project to continue experiments and to develop a computational physics-based model to predict the experimental measurements. I really enjoyed the multi-disciplinary nature of this project, bringing together fluid mechanics and structural mechanics in both experimental and computational work."
Currently, Dr. Turner works at NUWC Division Newport. "During the first 23 years of my career at NUWC, I focused on basic and applied research related to torpedo fuel combustion, underwater implosion, and the influence of underwater explosion shock waves on marine mammal lungs. I currently work on a future submarine program, developing R&D plans for weapon launching systems. My career goal is to combine my S&T experience and submarine force exposure to develop and manage RDT&E programs which transition into Navy capability."
Author: Featured Alumni: Bryan Still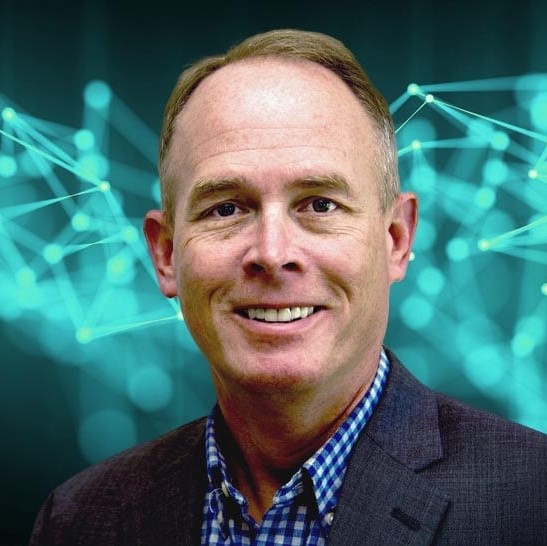 NOVEMBER 30 2021 | Bryan Still, President and Chief Operating Officer for Basic Engineering Concepts and Technologies (BecTech), received his Ph.D in Industrial and Systems Engineering from the University of Rhode Island, studying under Dr. Valerie Maier-Speredelozzi.
Still leans on lessons that continue to resonate with him from his time as a student. "The main value of any Ph. D. program is developing your ability to formulate and then systematically solve problems, irrespective of your specific research topic.  My course work gave me additional tools for solving problems, and my research helped me better understand the behavior of complex systems.  I draw on these lessons most every day and like to think they help me make better decisions."
"Towards the end of my Navy careers, I was a student and then Military Professor at the Naval War College.  I joined the Gravely Naval Research Group and undertook a research project that examined the use of distributed networked systems for anti-submarine warfare.  I really enjoyed the opportunity to work with fellow students from other services and backgrounds and engineers at the Naval Undersea Warfare Center, as well as the chance to work with and learn from Gravely Group founder, Professor William Bundy, a true legend in the Submarine Force and mentor to generations of U.S. Navy leaders."
BecTech is a small business that provides engineering, program management and professional consulting services to US and international defense programs. "I have a keen interest in model-based design and engineering, and the use of model-based tools to develop operational concepts and new technologies for undersea warfare.  We have started working with partner companies, and my goal is to bring these ideas to fruition over the next one to three years so that we can deliver meaningful new capabilities for undersea warfare."